More than 50 potential campground owners attended the Kampgrounds of America Spring Buyer's Workshop Weekend, held Saturday April 10, and Sunday, April 11, at the San Antonio/Alamo KOA Holiday in San Antonio, Texas.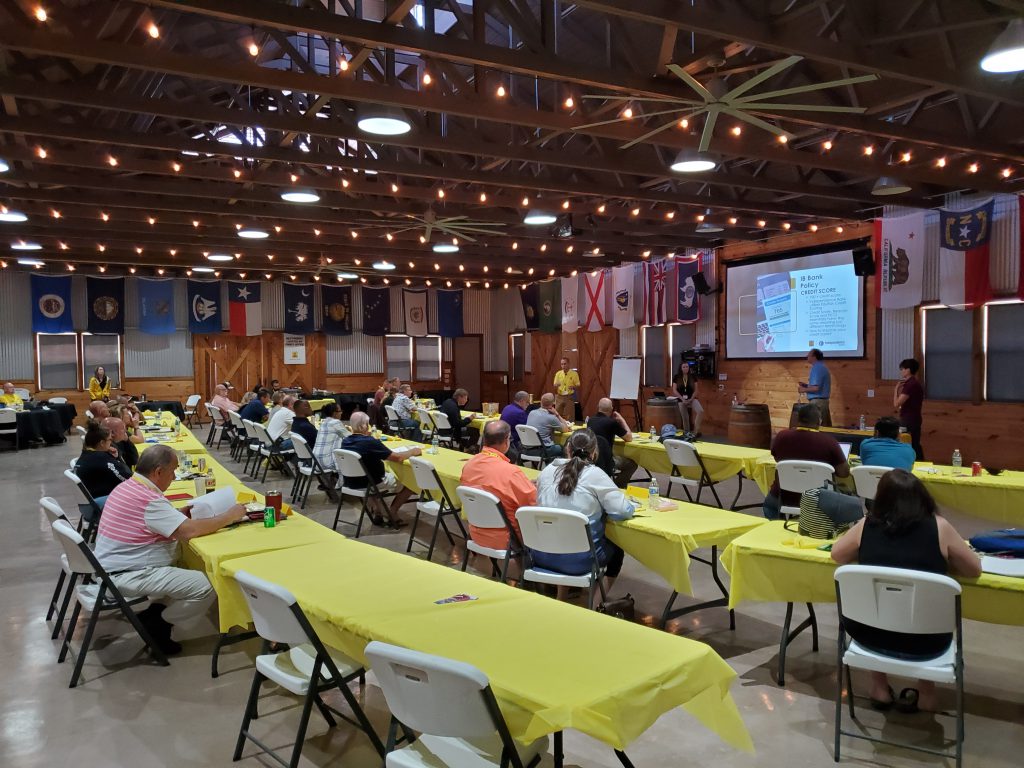 "There has never been a better time to invest in the camping industry," said KOA Senior Director of Franchise Development Larry Brownfield. "There is certainly a lot of interest right now in purchasing a campground and becoming part of the Kampgrounds of America system."
For many of the attendees, the KOA Buyer's Workshops are the first introduction into potential campground ownership. The two-day workshop covered key topics important to those considering the purchase or development of a campground, from outdoor hospitality trends and insights to the details of campground management.
The workshop also included in-depth information on the purchase process, presented by KOA's lending partner, Independence Bank. The financial professionals provided hands-on tools to help buyers determine a buying strategy, an overview of the lending process and best practices for buy and sell agreements. Attendees also learned about the unique insurance needs campground ownership can bring and took part in a behind-the-scenes tour of the San Antonio/Alamo KOA Holiday for a close up look at what it's like to own and operate a campground.
"I was so impressed," shared Alan Hanan, one of the workshop attendees. "Your passion for the business and the company were very refreshing. I am excited to be a part of it all and hope we can find what we both need in a park in the near future."
"Our Workshops are designed so our attendees get all of the information they need to make an informed decision," Brownfield said, "KOA is uniquely positioned to share a wealth of knowledge and experience built over nearly 60 years in the camping industry. This knowledge is critical as they begin their journey to campground ownership."
The KOA Fall Buyer's Workshop is slated for October 23 & 24 at the Nashville KOA Resort in Nashville, Tennessee. For more details, contact Deedee Flanagan at 800-548-7239 or dflanagan@koa.net.
---
Learn more about buying a campground.
Call Us (800) 548-7239