How to Buy a Campground
Buying a campground to build an RV park is a fantastic way to build a successful business while enjoying the great outdoors. Campground owners have opportunities to meet new people, witness families enjoy quality time together and help campers have fun. Purchase a campground to begin your business adventure.
If you are looking to buy a campground or wondering how to purchase an RV park, you have come to the right place. Kampgrounds of America is uniquely positioned to help you buy a KOA campground that is right for you.
KOA's relationships with franchises often give insight into campgrounds that are currently for sale, as well as those that will be hitting the market soon. KOA is here to help you through the buying process, from valuation to due diligence to closing. Buying an existing KOA campground is a turnkey experience, providing seamless integration into the KOA Family of Campgrounds.
What Should I Do if I Want to Buy a Campground?
Learning how to buy an RV park or campground is the first step toward owning a successful campground business. Before purchasing a campground, it is important to make sure you have the necessary funds to maintain a campground, then find a campground that meets your needs. To begin your campground ownership journey, consider the following tips:
Make Sure You Have the Necessary Financial Tools
While looking for campgrounds for sale, it is important to know where you stand financially in order for you to develop a plan to meet your campground ownership goals. Before you dive into purchasing a KOA franchised campground, you need to determine your financial ability to do so.
To aid in your decision-making, you can use KOA's two online calculators. First, use the Net Worth Estimator to calculate the amount of money you could use to buy a KOA. Then, use the Startup Costs Estimator to determine the campground price range that matches your available funds.
Secure Financing
Buying an RV park or campground is a big decision, so finding the right lender is important. KOA understands the unique needs that come with purchasing a campground and has partnered with Independence Bank of Havre, Montana, to meet these unique needs. Over the years, Independence Bank has financed $140 million in loans specific to KOA Campgrounds. When you are ready to buy a campground, KOA has the knowledge and resources to make it happen.
Benefits of Buying a Campground
Buying a campground is a big decision that comes with many benefits. By owning a campground, you have the opportunity to earn profits and run a successful business while enjoying the outdoors and helping others. Buy a campground of your own to enjoy the following benefits:
Dependable Income
Owning a campground can be a fairly safe investment that provides a steady, dependable stream of income. You can expect your business to thrive even during recessions because people will always search for fun, affordable vacation options.
Camping is usually more affordable than hotel stays. Many families often seek camping destinations for their travel and vacation needs, especially during times of financial hardship. Whether they are vacationing, traveling across the country or looking to explore nearby attractions, people will always need a place to rest after spending a long day on the road.
High Profit-Earning Potential
Many potential KOA buyers ask – "are RV parks profitable?" You can earn high profits when you effectively manage a campground that meets your guests' needs. Campgrounds are popular among people of all ages, genders and backgrounds. Families, couples, solo travelers and friend groups enjoy camping because it allows them to enjoy the great outdoors comfortably. By offering a safe, comfortable, convenient and fun experience for people, you can potentially earn high profits on your campground within a couple of years.
Rewarding and Enjoyable Work
Owning a campground is a truly enjoyable job that comes with rewarding experiences. Meet new people, socialize with campers and watch families have fun and grow over the years. Many guests become repeat campers, giving you the opportunity to make acquaintances and friends. Enjoy helping a camper build their first campfire or helping families find fun nearby attractions to visit. Managing a campground provides many opportunities to help others.
Enjoy working in the great outdoors surrounded by sunshine, fresh air and beautiful views. Spending time outdoors can reduce stress and increase happiness. Owning a campground means you get to spend most of your time in a relaxing, peaceful and fun place.
Freedom and Flexibility
Buy a campground and become your own boss. Owning a campground means you can create your own schedule and devote your extra time to family, additional responsibilities or hobbies. You can make your own decisions to best meet your guests' needs and enjoy the freedom of being your own boss.
3 Types of KOA Properties
KOA Campgrounds offer guests amenities and activities to ensure a safe and enjoyable time. All KOA Campgrounds provide clean bathrooms with hot water, a KOA Store, laundry facilities, playgrounds and friendly and knowledgeable staff. Different KOA Campgrounds offer various additional amenities based on the campground type and location. When you purchase a KOA Campground, you can choose between the following three property types: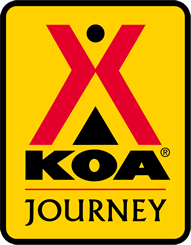 Gateway to Adventure
Give campers a place to rest after long days on the road. KOA Journey Campgrounds are perfect for travelers driving far distances or families looking for a weekend getaway. Their close proximity to byways and highways makes them the perfect place to stop for a quick rest or stay for a fun and relaxing respite. KOA Journey locations offer Pull-Thru RV Sites and Premium Tent Sites. View our RV campgrounds for sale today.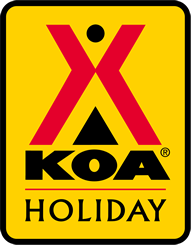 Basecamp for the Great Outdoors
Purchase a KOA Holiday Campground to give campers a place to relax and have fun while also enjoying nearby attractions. Whether they are exploring the city, hiking nearby trails or visiting fascinating museums, you can provide a comfortable place for them to spend time after their adventures. They can rest, engage in fun campground activities or sit around a warm campfire.
KOA Holiday Campgrounds include spacious Premium Tent Sites, RV Sites with a KOA Patio™ and cozy Deluxe Cabins with full, comfortable baths. They also provide group meeting facilities and additional amenities and activities that vary by location.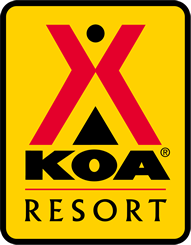 The Destination for Recreation
Give your guests a relaxing and fun place to vacation with a KOA Resort Campground. KOA Resorts offer fun and exciting staff-led and recreation activities, so campers can have a blast without even leaving the campground. Different locations offer different perks such as restaurants, resort-style pools, bike rentals, mini golf, KampK9® dog parks, snack bars, game rooms and more.

Find KOA Campgrounds for Sale
Become a campground owner to operate a successful business while enjoying the great outdoors and meeting new people. Owning a campground is a rewarding experience, and with KOA, you will have support whenever you have questions or need help meeting your guests' needs. Fill out an information request form to learn more about becoming a KOA Campground owner, or find an existing KOA campground to purchase that meets your needs.
With over 500 campgrounds in the KOA system, the KOA team will find the right location that best fits your needs and goals. KOA's experienced team members bring a thorough knowledge of campgrounds, the KOA system and the intricacies of campground sales to work by your side throughout the buying process.
Buy a KOA Information Request Form:
---
Fill out the short form below to request information about buying a KOA campground:
Other Ways to
Own a KOA
Franchising
Convert an existing campground or RV park to a KOA. Franchising is a great way to get into high value campground ownership with world-class support from KOA.
Build a KOA
Partner with KOA's Campground Design Services team to build an rv park that will meet the needs of your guests, today and tomorrow.