Become a KOA Franchisee
When you convert to a KOA campground, you immediately experience the KOA Difference.
Built upon our pillars of Camper Growth, Revenue Growth, Operational Excellence and KOA Family, the KOA Difference makes owning a KOA campground a rich and rewarding experience. Whether you operate a single campground, or own a portfolio of campgrounds, our fresh, flexible franchise model allows business owners to achieve their unique goals and deliver an unparalleled camping experience to their guests. Learn more about how to buy a campground by contacting us below.
Benefits of Campground Franchise Opportunities
Owning a campground is a rewarding experience, but joining a campground franchise can improve your operations for an even more rewarding experience. Join the KOA franchise to become part of a supportive community and take advantage of effective management and marketing tools. Leisure franchise opportunities allow you to accomplish the following:
Attract More Campers
Join a widely recognized brand when you take advantage of franchising opportunities. KOA is well-known as an iconic brand throughout North America. From loyal returning campers to new campers, KOA campgrounds attract people and keep them returning for fun, quality camping experiences.
Take advantage of top-notch digital media advertising and become part of a franchise that holds camping's top brand name. Connect with a wide audience of campers using effective social media tools such as campground blogs, a Facebook generator, local SEO campaigns and e-newsletter and email mentions. Take advantage of local PR support to promote your interesting stories, special events, awards recognitions, promotions and season openings.
Improve Your Operations
Campground franchise opportunities allow you to improve your campground operations. Become a KOA franchisee to take advantage of additional tools, training, professional development opportunities and campground design expertise. Manage your campground with innovative tools and strategies.
Manage Your Campground With Support and Resources
Become part of a family when you join a campground franchise. Enjoy meeting other campground owners and being part of a supportive community. Learn from other KOA entrepreneurs and seek help managing your campground when you need assistance or need to step away for a short time. Attend KOA conventions to interact with other campground leaders, owners and staff. Joining the KOA franchise means becoming part of a friendly, supportive community.
Types of KOA Properties
KOA offers three different types of campground franchise opportunities. KOA Journey, Holiday and Resort properties each provide campers with unique experiences. Before joining the KOA franchise, decide which property type is best for you and your future campers.


Gateway to Adventure
Give your campers a place to rest and relax after long days on the road. KOA Journey Campgrounds are the perfect places for campers to spend quick getaways or get a good night's sleep before hitting the road again. They are conveniently located along North America's byways and highways to give campers easy access from the road.
All Journey Campgrounds include basic amenities such as clean bathrooms with hot water, laundry facilities, playgrounds, a KOA store and friendly, knowledgeable staff. Provide your campers with a comfortable, convenient camping experience with a KOA Journey Campground featuring Premium Tent Sites and Pull-Thru RV Sites. If you are looking for RV franchise opportunities, KOA Journey Campgrounds offer the best RV park franchise properties.

Basecamp for the Great Outdoors
Provide campers with a fun, relaxing place to spend time with friends and family while exploring nearby attractions. At KOA Holiday locations, campers can experience nearby cities, hiking trails, beaches, lakes, historic sites, museums and unique attractions through the day and enjoy a cozy campfire at night. KOA Holiday Campgrounds offer Premium Tent Sites, RV Sites with a KOA Patio, Camping Cabins and Deluxe Cabins.
With all of KOA's basic amenities in addition to extra amenities and activities, campers can have fun whether they are out exploring or playing and relaxing at the campground. At some Holiday locations, guests can relax in the pool or watch their dog run and play in a KampK9® dog park. At other locations, they can enjoy activities like fishing and recreational sports. Each KOA Holiday location is different, but there are plenty of fun activities to offer your campers.

The destination for Recreation
Give campers a place to have fun and relax without even leaving the campground when you take advantage of a resort franchise opportunity. KOA Resort Campgrounds provide campers with all of the basic amenities they expect and provide additional perks and activities to give campers an exciting experience. At KOA Resort properties, campers can enjoy various recreational activities, staff-led activities and resort-style pools. Activities vary by location, but some KOA Resorts feature shuttles, trains, mini golf courses, horseback riding, jumping pads, game rooms and other fun activities.
At KOA Resorts, campers can stay in Premium Tent Sites, various RV Sites, Camping Cabins and Deluxe Cabins with full baths. If you are looking for resort franchise opportunities, KOA will help you operate a fun, exciting and relaxing destination for your campers.
Join the KOA Franchise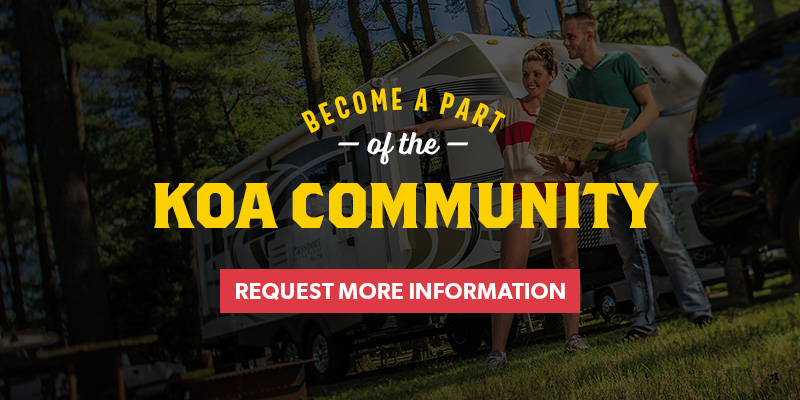 Become a part of the KOA community and manage your campground with support, resources and effective marketing strategies. Attract more campers and give them a fun, relaxing experience whether they are traveling across the country or looking for the perfect vacation destination. Request more information to learn about how to buy your campground and what the franchise opportunities are to become a part of the KOA franchise family.
Benefits of Being a KOA Campground
K2, The Leading Campground Reservation Software
Providing real-time reservations, the K2 Reservation System leads the industry with its robust booking chart capability, allowing owners and staff to quickly and efficiently move site reservations, filter pricing groups, manage discount programs, swap sites and easily keep track of site inventory. K2 is easily scaled for multi-park management, providing critical data to help maximize revenue across all of your properties. Robust reporting and analytics allow operators to manage all facets of a campground's operation, including camp store sales.
National Marketing &
Branding Powerhouse
KOA is the most recognized brand in camping. With over 41 million sessions and 22 million users, KOA.com is the leading independent website for online reservations, driving 2 million reservations and over $344 million in online registration revenue annually. Our KOA mobile app has over 430,000 downloads and $54.5 million in registration revenue annually.
Best-in-Class Competitive Advantage
When you join the KOA Family of Campgrounds, you gain access to data that allows you to make informed business decisions to improve your operations and grow your business.
Need new marketing ideas for you campground? KOA's bench marketing tools provide valuable insight into metrics such as camper nights, camper rates and site performance, comparing your campground with regional averages to help identify opportunities to increase income from your sites.
Conversion Franchise Requirements
Initial Franchise Fee*: $11,250
Includes:
KOA Campground sign package

Training for up to two people at KOA University in Billings, MT

On-site training with a KOA Business Development Consultant

K2, KOA's proprietary management software
Annual Fees:
Administration Fee: $1,750 (due at the beginning of year two).
Royalty Fee: 8% of camping registration revenue.
Advertising Fee: 2% of site registration revenue.
When you join the KOA community as a franchisee, you can take advantage of special promotional offers. KOA is passionate about helping you and your business succeed. Join the KOA franchise to utilize the following promotional offers: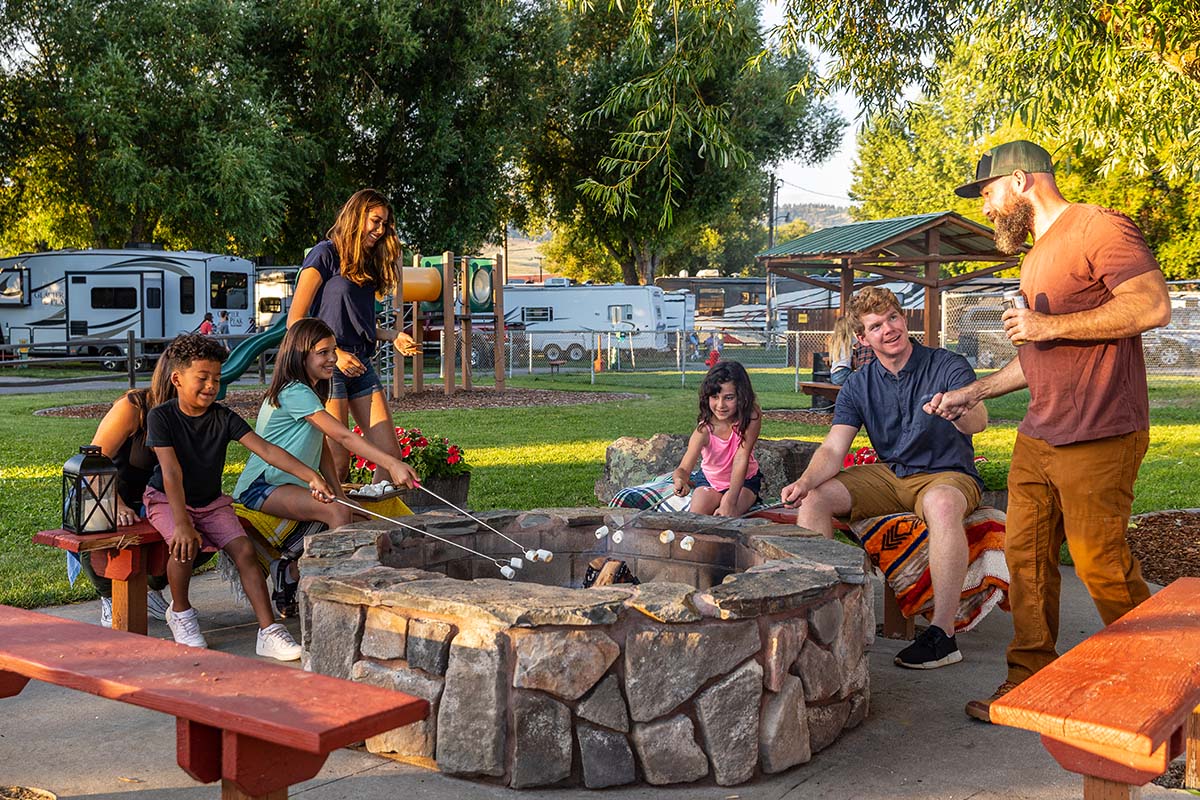 Promotional Offer
Base Book of Business Exclusion
KOA understands you have invested heavily in your business and have an existing loyal camper base. Once branded a KOA, your previous campers are free from royalty on all future stays at your campground. This base book of business stays with the campground, even if you sell it.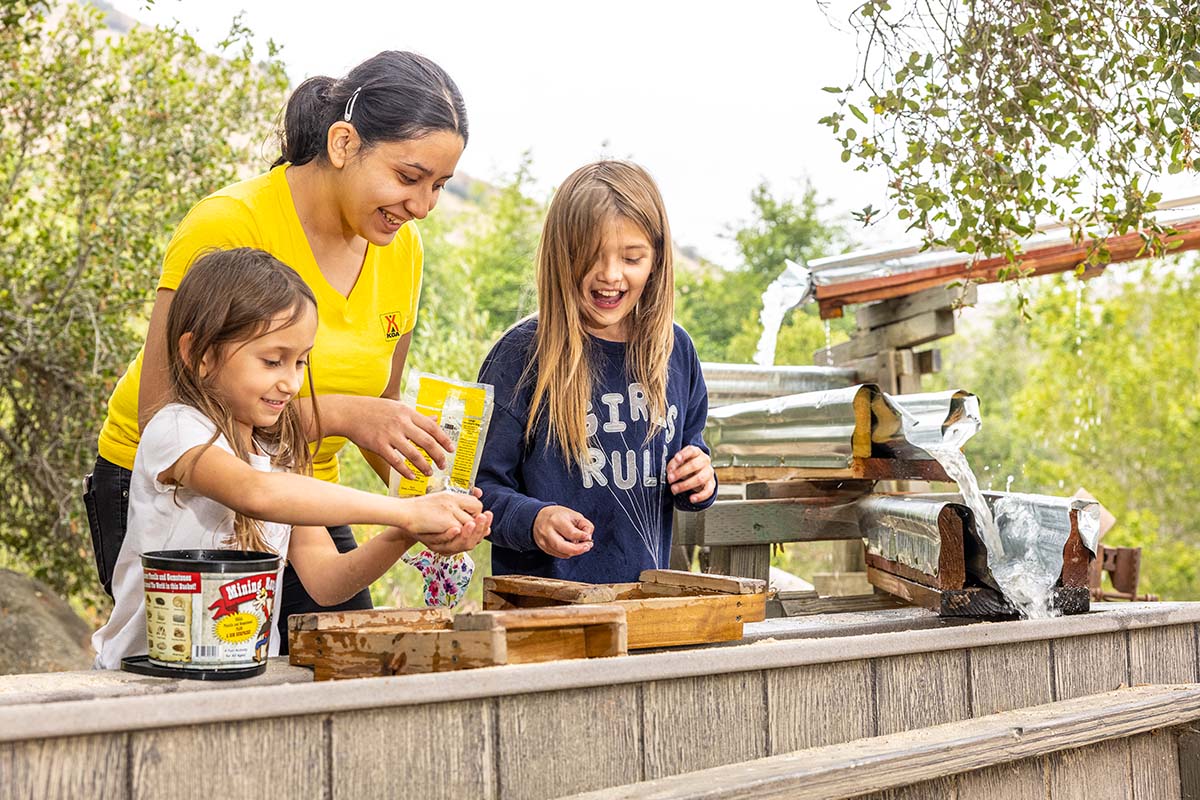 Promotional Offer
Staggered Royalty
KOA will modify your royalties over the course of the first 3 years. However, unlike the database exclusion, royalties are paid on all camping registration dollars, including past guests.
Year 1: 4%
Year 2: 6%
Year 3: 8%
Year 4 & beyond: 10%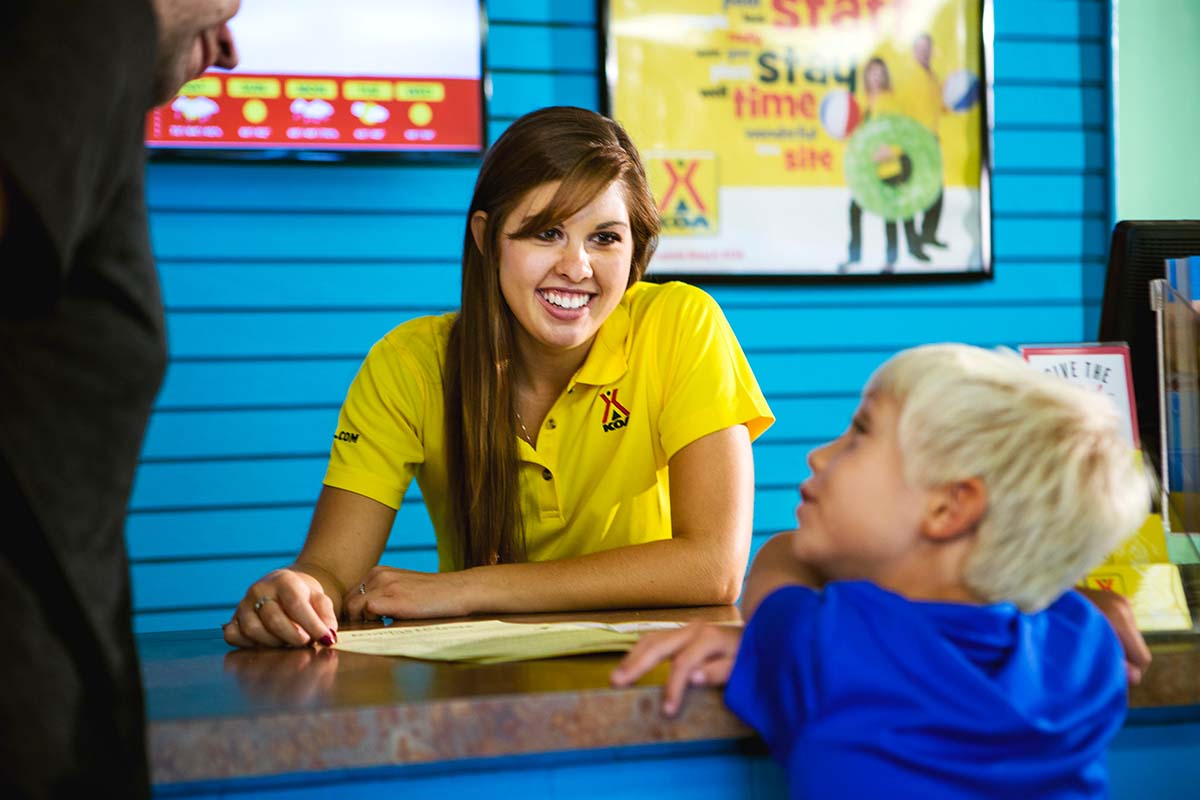 Promotional Offer
Satisfaction Guarantee
KOA guarantees our performance and the value we bring to your campground operation. If for any reason you are not satisfied, KOA offers a 100% money back guarantee of all royalties and advertising fees paid to KOA, including your initial franchise fee.

Promotional offers apply only to campgrounds converting to KOA and are subject to change without notice.
Converting to a KOA Campground is a straightforward process, and KOA team members
are at your side every step to ensure a smooth and stress-free transition.
---
1.

Local approval

2.

Complete and submit Franchise Application for KOA Review.

3.

Property visit. Upon acceptance of your application, KOA will visit your property and develop a facility and branding plan.

4.

Execute franchise contract. Welcome to the KOA Family of Campgrounds!
5.

KOA Training at KOA-U. A five-day training program to introduce you to KOA staff and KOA tools.

6.

New Owner checklist. Complete property updates, branding and signage in preparation of opening as a KOA.

7.

Opening Day. This is the day you've been waiting for! You are now officially a KOA campground.

8.

Ongoing support from a KOA Business Development Consultant.
Become a KOA Information Request Form:
---
Fill out the short form below to request information about becoming a KOA campground:
KOA is Actively Seeking Great New Owners and Locations Across the United States and Canada
Contact us today to learn more about converting to a KOA Campground and how the KOA Difference can bring your business to new heights.
Other Ways to Own a KOA
Build a KOA
Partner with KOA's Campground Design Services team to build a brand-new KOA campground that will meet the needs of your guests, today and tomorrow.
Buy a KOA
Purchasing an existing KOA campground is often the fastest and least expensive way to join the KOA Family of Campgrounds. Let us connect you with KOA owners interested in selling.