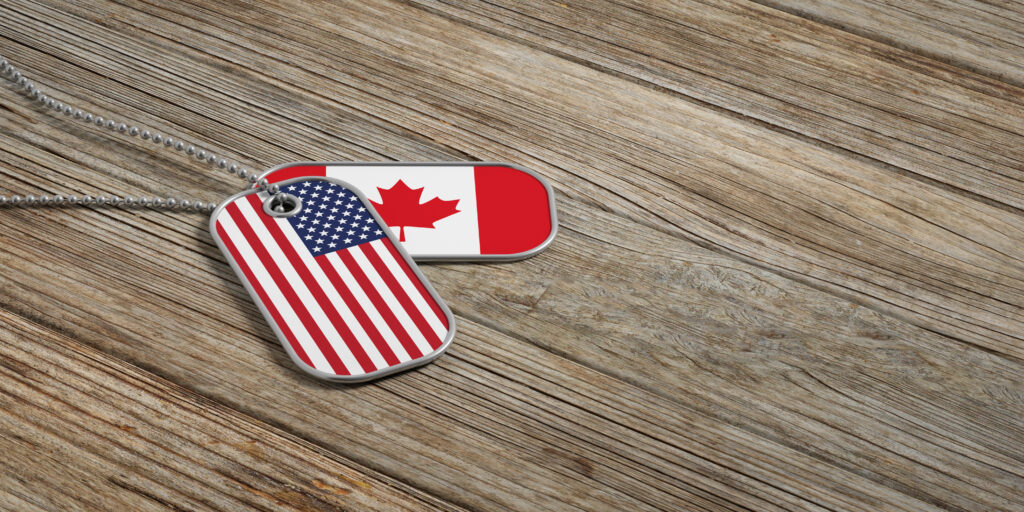 In a significant move aimed at honoring the men and women who have served the United States or Canada in uniform, Kampgrounds of America, Inc. (KOA), a leader in the outdoor hospitality industry, proudly announces its partnership with VetFran, a program developed by the International Franchise Association (IFA).
Making Entrepreneurship Accessible for Veterans
The VetFran designation stands as a testament to KOA's dedication to enabling entrepreneurship among military veterans, a group known for their unique blend of passion, leadership, and adaptability. "We believe that the character and talent honed through military service perfectly align with the qualities we hope to encourage in those who own our franchised campgrounds," said Toby O'Rourke, CEO of KOA.
To make it easier for veterans to become a part of the KOA family, the company is offering a 20% discount on the franchise fee. "By becoming a VetFran member, we are creating less of a barrier for those who have given us so much," remarked Chris Fairlee, head of Franchise Sales for KOA. "We believe that every veteran deserves a chance to pursue their American dream, just as they have selflessly protected ours."
Benefits Beyond Financial Support
While the financial incentive is certainly an attractive part of the VetFran partnership, the benefits do not end there. "We're not just making it easier for veterans to become part of KOA; we're committed to their success," added O'Rourke. As a VetFran member, KOA will offer ongoing support and resources to veterans who embark on their journey as KOA campground owners.
Enhancing Current Franchise Partnerships
The VetFran partnership not only encourages new veteran-owned KOA franchises but also extends benefits to existing veteran KOA franchisees. This means that those who have already started their journey in KOA's network can expect additional, exclusive benefits. The initiative represents KOA's broader commitment to diversity, equity, and inclusion, while celebrating the invaluable contributions that veterans make to our society.
Thriving in the Great Outdoors
With its extensive network of campgrounds across North America, KOA is ideally positioned to offer military veterans an entrepreneurial journey within the ever-growing camping and outdoor hospitality industry. Veterans joining the KOA family will find an avenue for utilizing the skills and values instilled during their military service to thrive in a business that aims to connect people to the great outdoors.
About VetFran
VetFran was created by the International Franchise Association to guide veterans towards entrepreneurship by providing them with opportunities to become franchisees. The program has been instrumental in aiding countless veterans in achieving their American dream of business ownership.
By aligning itself with VetFran, KOA not only acknowledges the immense sacrifices veterans have made but also opens up opportunities for them to bring their unique skill sets into the outdoor hospitality industry. It's a match that promises benefits for everyone involved, most importantly, our nations' heroes who are looking for their next adventure.
Kampgrounds of America, Inc. (KOA) is the world's largest system of open-to-the-public campgrounds with 500+ locations across the U.S. and Canada united under the mission of "connecting people to the outdoors and each other." The industry leader in outdoor hospitality, KOA's family of campground brands – KOA Journey, KOA Holiday and KOA Resort – offer sites and amenities designed for every type of camping experience. In addition to unrivaled brand visibility, KOA offers campground owners unparalleled support, marketing, and technology. The company's proprietary reservation software, K2, delivers campgrounds a completive advantage within the market. Founded in 1962 in Billings, Mont. and celebrated its 60th anniversary in 2022, KOA now serves more than a million camping families each year, who rely on the standards of excellence and unique outdoor adventures for which KOA is known. For more information, visit KOA.com.
To learn more about joining the KOA Family of Campgrounds, contact us:
CALL US (800) 548-7239
EMAIL US: FRANCHISESALES@KOA.NET