Kampgrounds of America has a beefed-up Business Development Team with a host of new analytical tools geared to help KOA campground owners improve their businesses and add to their bottom lines, featuring the new, custom Best Park in Market Report.
KOA has had a group of Business Development Consultants (BDCs) for several years, but in the past their jobs mostly focused on helping new KOA owners and conversion campgrounds get started during their first year.
The team recently expanded to include four members, along with team leader Stacey Huck, KOA's Director of Business Development.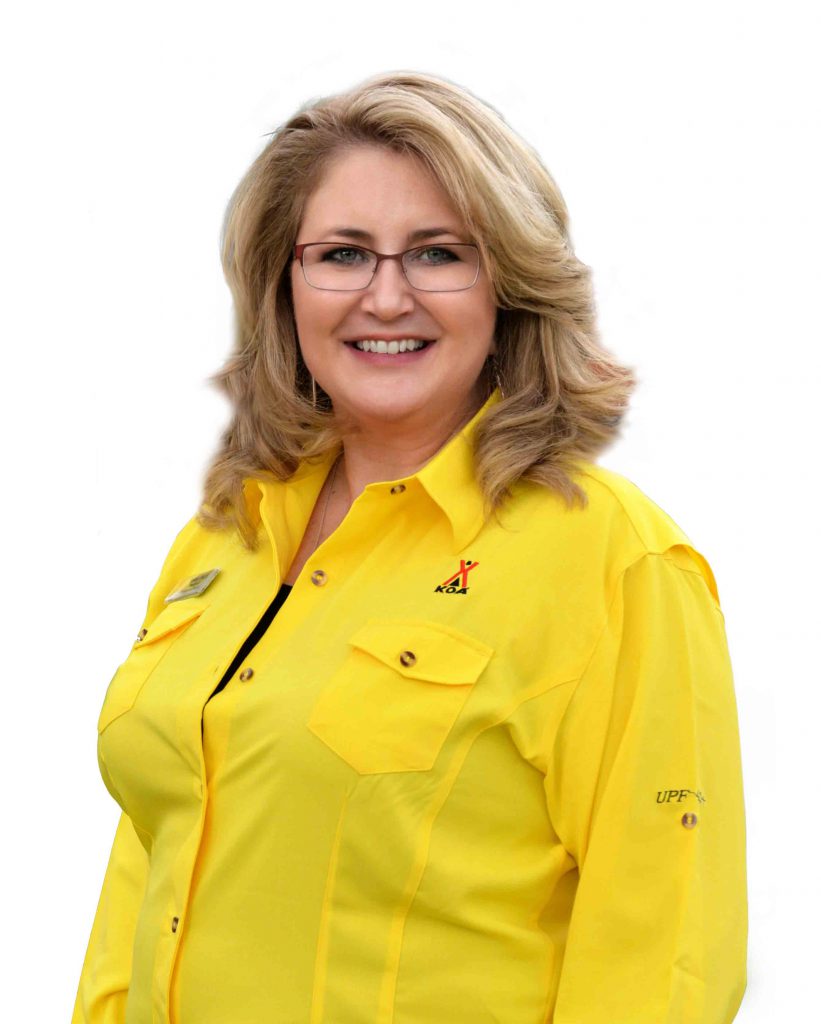 "We strategically added a new position to the team because we wanted to expand our services and be able to reach out to more current and longtime franchise owners," Huck said. In the past, she said, the BDC team members focused on training for new owners. Going forward, the team's services will expand to help owners develop their campground businesses through improving revenues using rate management, site upgrades and program enhancements.
"We'll still be responsible for training new owners into the KOA system, but we'll be using more online teaching tools, and saving our selected site visits and virtual one-on-one time for broader business enhancement projects," Huck said.
The change in focus to broaden services to existing KOAs includes the creation of an exciting new analytical tool, the Best Park In Market Report.
"The Best Park In Market Report is a custom report compiled by the BDCs for each park they work with," Huck said. "The report is really a business plan for the campground. It shares the mission and vision, includes a strengths/weaknesses/opportunities analysis (SWOT), and their local market analysis. It also includes a template full of marketing recommendations."
Each of the four BDC's has been assigned to a specific region of North America that mirrors the regions assigned to KOA's Quality Assurance Advisors. The BDCs will be responsible for working with parks in their region that request their help.
"We want to look at every facet of the campground's current operation, and look for ways they can improve," Huck said. "We'll look at all of the numbers and help owners understand the reports well enough to use them to their maximum benefit. The Best Park In Market Report will do things like analyze shoulder season business and rates in each of the different site categories and rate sets. We'll look at every opportunity to grow the campground's business."
Promising Early Feedback from Owners
"This report is extremely valuable," said Jamie Krumsick, who heads a group that owns KOA campgrounds in Manchester KOA Holiday in TN, Homerville KOA in OH, and Uniontown KOA Holiday in PA. Krumsick recently received a Best In The Market Report on his Manchester campground.
"The report gets very deep into financial analysis and gives you the answers to better understand the industry you're in," Krumsick said. "It helps you maximize the value of your investment."
Krumsick said he and his internal team will use the report and its detailed site analysis to determine the best capital improvements for the park. "We'll be requesting a Best In Market Report for all of our KOA properties," he said. "This is not a hobby, it's a business. Without the quantifiable data to back up your decisions, you're just guessing. The biggest reason I'm with KOA is the reporting they can provide to owners. You receive data that you otherwise couldn't get to better understand where your money is going."
With less time spent on training new owners, Huck said the re-targeted BDC Team will be able to work with more campground owners. She said the team will start by contacting specific owners in their regions to gauge interest. But, she said, campground owners are free to contact their regional BDC or herself at the KOA Home Office to get the process started.
"The generation of the Best Park In Market Report is a large time commitment on the part of our BDC team members," Huck said. "At the start, it will likely take about three weeks to turn around the report. Hopefully, we can get that down to 8-10 days in the future."
Huck said she's confident that the Best Park In Market Report will show owners the rate of return through better selected projects and rate management. "I think they'll see that increasing revenues at their existing parks will provide them the funding for even more future projects. The success of projects identified by the Best Park In Market Report will accelerate the financial success of the campground."
To request a Best Park in Market report, contact Stacey Huck, Director of Business Development.
To learn more about how KOA can help improve your campground's bottom line, contact us:
Call Us (800) 548-7239