John T. Baker II was a Kampgrounds of America franchisee for a long, long time before he saw his first camper. But that was only due to the fact he didn't yet have a campground. Baker, owner of the Austin East KOA Holiday in Texas, became a KOA franchisee in 2013 and started the process of building a campground. But it was five long years later before he was able to open the gates.
If there were awards for perseverance, Baker would have several. When he decided to do something special on his family-owned land just east of the Texas capital, he thought owning a campground would be just the ticket.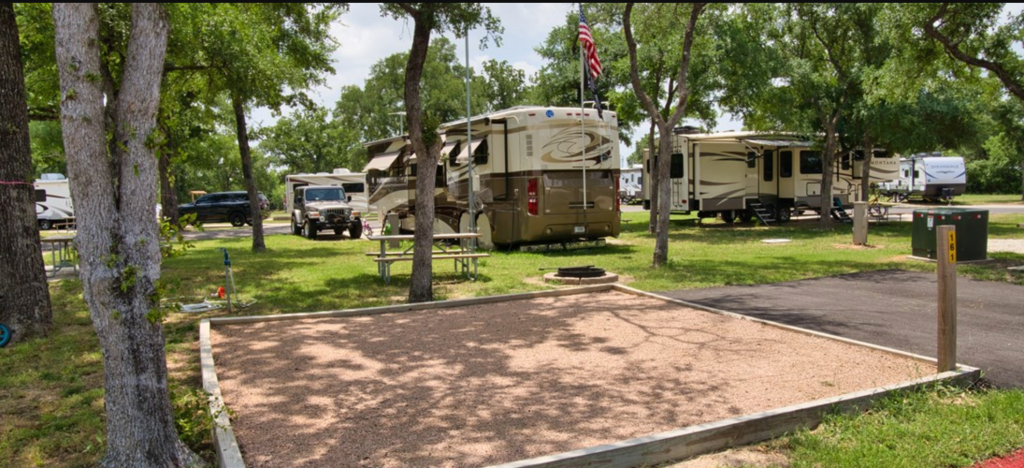 "My granddad had a background of bringing people together from different walks of life and making new friends," Baker said. "Building a campground sounded more interesting than some other sort of development."
Baker found out fast that he'd need help to make his campground a reality. "I had no experience in the camping industry," he said. "I thought it would be wise to align myself with an organization that had been around since 1962 and covered all of North America. I figured they would know a thing or two, and I was right."
Although Baker didn't have a campground, he took full advantage of being a Kampgrounds of America franchisee those first five years. He proudly sported the famous KOA yellow shirt as he went to trade shows, state owner's meetings and KOA Conventions. He also picked the brains of experienced KOA staff and other franchisee owners.
"I had access to so much knowledge," he said. "I was able to work with KOA vendors, KOA home office experts and even use their training materials to get ready."
He maneuvered through lengthy local and county permitting processes to build his park, and admits it would have been much more difficult without KOA's help.
"KOA is a vast community of both corporate staff and franchisees, and I was able to reach out to all of them for help along the way," Baker said. "Sometimes, it was a simple thing like finding out how to install an O-ring on my sewer risers so hoses couldn't fall into the system. And sometimes, it was having direct access to KOA CEO Toby O'Rourke. I was astounded by the access and responsiveness all the way up the chain of command."
Make Your Campground Dreams Come True with KOA
Call Us (800) 548-7239