Today, the Moldenhauer family are multi-park owners, but they weren't looking for a campground 20 years ago when patriarch Dan Moldenhauer bought a waterside cabin at Bear Lake, a small resort community hear Garden City, Utah.
"We were in the grocery business in Soda Springs, Idaho," recalled son Curt, who now heads the family business that includes four KOAs with two parks at Bear Lake (Bear Lake/Marina Side KOA Holiday and Bear Lake/Trail Side KOA Journey), the Rock Springs/Green River Wyoming KOA Journey and the Winthrop/ N. Cascades National Park, Washington KOA Holiday. "Dad thought Bear Lake needed a grocery store, so he started looking for a building. The only one he could find was attached to the Bear Lake KOA. The owner said he'd sell it, but dad would have to take the campground, too."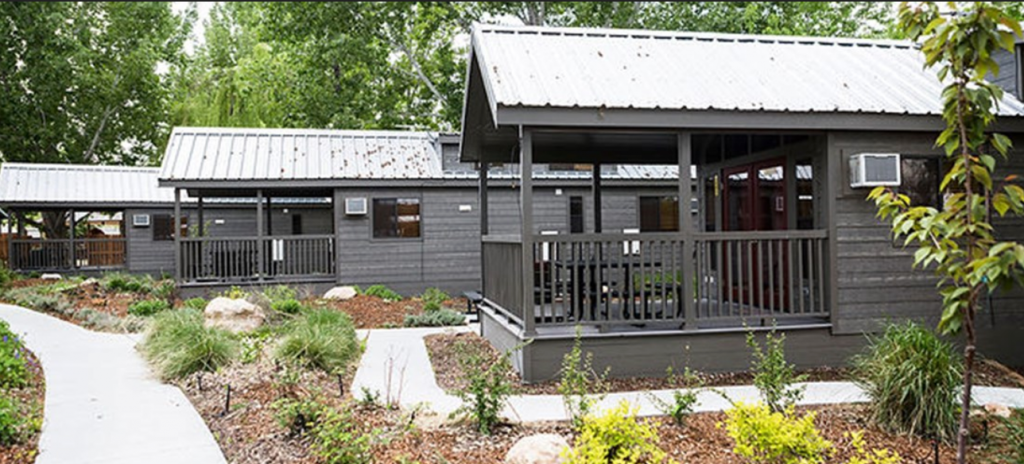 When the senior Moldenhauer found himself in the camping business, he sought advice from Loren Smith, who owned both the Great Falls, Montana KOA Holiday and Prairie Kraft Specialties, the manufacture of thousands of log cabins in the KOA system
"Loren Smith looked at my dad and said 'You don't know what you've got here, do you? You've just bought yourself a gold mine,'" Curt Moldenhauer remembers.
KOA camping soon became central to the extended Moldenhauer family's success. After college, Curt spent two years in Great Falls running Smith's KOA. "I learned so much from Loren," he said. He left Great Falls with his young family in tow to run the two Bear Lake properties.
From there, the family kept their eyes open for opportunities, and added the KOAs in Rock Springs and Winthrop to their portfolio of properties.
Moldenhauer said none of the family's success would have been possible without Kampgrounds of America's support.
"It just doesn't make sense to go it alone," he said. "With KOA's new K2 operating system, I can log on and choose any one of our campgrounds. I can see how each is doing in real time, and I can run comparison reports. The data available is just amazing. I've got everything I need right at my fingertips. The support we get from KOA is just vital."
Moldenhauer said while owning and operating KOA parks is the core of the family's business, they haven't forgotten their grocery store roots.
They are currently demolishing that original 3,000-square-foot grocery store building at Bear Lake that caught his father's attention 20 years ago and putting up a 40,000-square-foot combination grocery store and Ace Hardware store adjacent to the campground. He said KOA campgrounds work extremely well with other business models.
"We're now moving into our third generation of our family with KOA," Moldenhauer said. "With KOA's help, we are constantly improving our parks, and we're on the lookout for the next opportunity to grow. If it feels right, we're going to go with it."
---
Make Your Campground Dreams Come True with KOA
Call Us (800) 548-7239