2020 NORTH AMERICAN CAMPING REPORT
The annual North American Camping Report is an industry-leading research initiative that shares insights on the behaviors and attitudes of North American campers. The sixth iteration of the report – the 2020 edition – provides a detailed look at 2019 camping behaviors and trends across North America. The Report was developed prior to the Coronavirus pandemic and thus 2020 camping forecasts have been removed. For insights on how COVID-19 has impacted camping activity in 2020, please refer to the Special Report: North American Camping & Effects of COVID-19 (May-2020 & Fall 2020) listed below. To view the entire report, click HERE.
THE GROWTH OF CAMPING AMID COVID-19: MAY 2020 UPDATE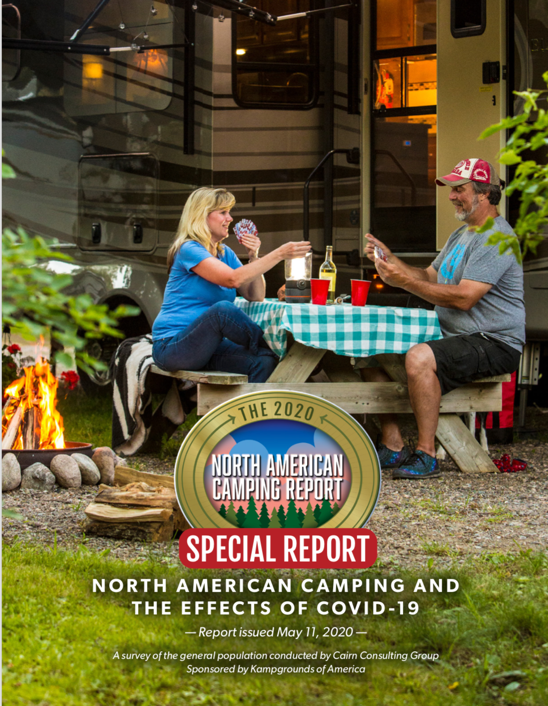 The COVID-19 pandemic affected every aspect of life for the world's population in early 2020. Camping and access to the outdoors was no exception. Kampgrounds of America, the sponsor of the annual North American Camping Report for the past six years, surveyed campers and non-campers during early May, 2020, to gauge their attitudes toward camping for the remainder of 2020 and beyond. The industry-first, scientific research details not only attitudes about camping, but also the public's intentions and desires as the world deals with this unprecedented disruption. The Special Edition of the 2020 North American Camping Report is made available for viewing and downloading at this location on the KOA Pressroom. To view the entire report, click HERE.
THE GROWTH OF CAMPING AMID COVID-19: FALL 2020 UPDATE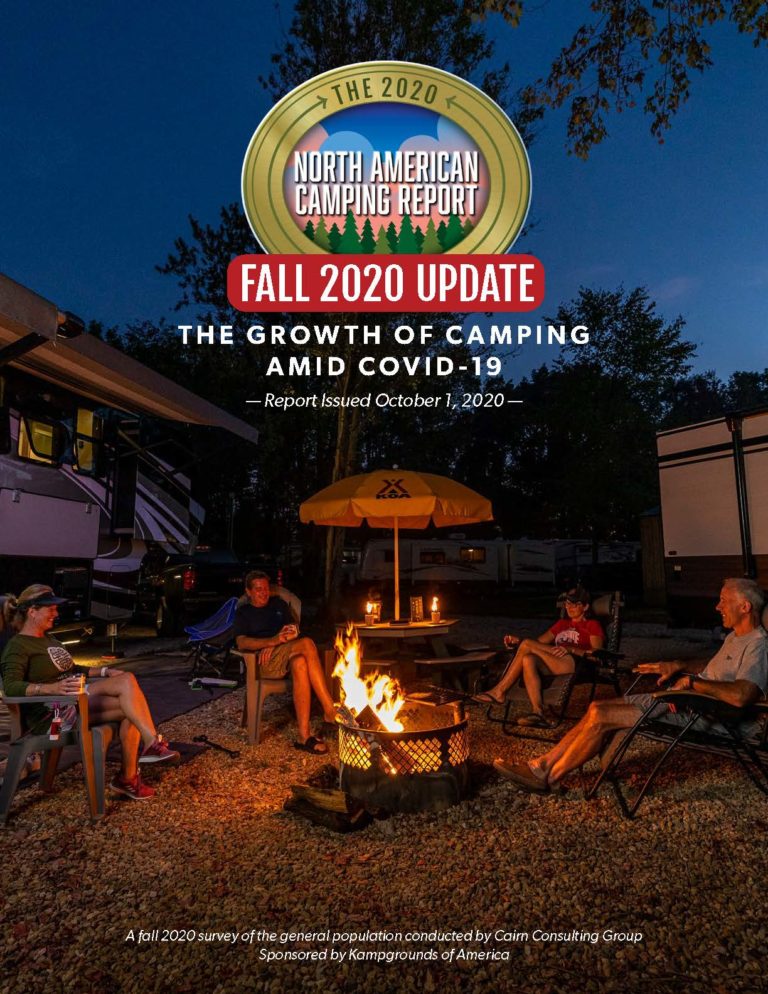 The COVID-19 Fall 2020 Update to the North American Camping Report surveyed general leisure travelers September 4-9, 2020 to understand if behavior and sentiment toward camping had changed from initial reporting conducted in May 2020. Not only has camping activity increased from initial projections in May, but many travelers who now consider themselves "campers" indicate taking their first trip during the pandemic. For more insight on camping activity amid the pandemic, and how leisure travelers plan to replace a canceled or postponed trip with camping, download the report HERE.
PREVIOUS YEAR'S NORTH AMERICAN CAMPING REPORT EDITIONS: