Uptick in Business Began 3 Weeks Ago at Texas Campground
John T. Baker II is a very patient man. The Texas native was a KOA franchisee for three years before he had the chance to turn a single spade of dirt to build his Austin East KOA Holiday campground. Now, he's calling on that patience again as his business emerges from the grip of the COVID-19 pandemic.
"I don't know if it will be four months or two years, but at some point we will all have to learn to live with and deal with whatever normal becomes," he said as he rolled his golf cart through the sprawling campground just south of Lake Walter E. Long in Austin, Texas.
The pandemic came early and fast to Austin. "I call March 15 our D-Day," Baker said. "The county here started a string of big event cancellations and the world changed drastically."
The area suffered the same closures as everywhere else, with shuttered theaters and sporting events. But it was major event cancellations like the massive annual South by Southwest and Rodeo Austin in March and that really took a toll. Campgrounds across Texas and the rest of North America hunkered down or flat-out closed and tried to wait it out.
"For about a month and a half, our bank account showed a negative cash flow more days than not," Baker said. "Cancellations were massive. We changed our business model and started to double our focus on long-term campers." Kampgrounds of America helped soften the economic blow in March and April by compensating owners for lost registration revenues due to cancellations. "God bless KOA that they covered us for those two months' worth of cancellation refunds," he said. "March is by far my biggest month of the year. Nobody else in this industry did for their campgrounds what Kampgrounds of America Inc. did for theirs."
But, after Gov. Greg Abbott lifted a Stay At Home order and announced a phased approach to reopening businesses, things started to change. "It feels like we started to turn a corner about two or three weeks ago," Baker said. "The phone started ringing again," he said. "Reservations started coming in."
Baker, who has a leadership role with the International KOA Owner's Association, said he's talked to many of the KOA owners in Texas, and most are feeling the turnaround. "It's different in different markets, but it's positive."
"The biggest difficulty for us and our guests is that there haven't been a clear set of standards," he said. "And we have states like Texas and Georgia opening back up, while Michigan, New York and Washington D.C. are still locked down."
At the Austin East KOA Holiday, extra precautions take the form of extra cleaning protocols, social distancing, a request to use masks when in the public, and a custom-made acrylic shield around the main registration desk. The clubroom is closed, but unlike many campgrounds, the pool remains open with 25% occupancy suggested.
Despite the past six weeks and a major loss of income, Baker feels fortunate. "At least we can now be open to some camping," he said. "We can generate some income. My heart goes out to campground owners in places like Ontario that can't open yet."
Camping is a bit different in Austin now. There are no group activities, but families seem to be having plenty of fun camping with their own. "Actually, I don't see as many kids as usual with their faces stuck in an iPad or phone," he said. "There seems to be more interaction in the families I see."
Baker sees nothing but good coming from the remainder of the camping season.
"We will survive this," he said. "We as a country and as an industry are uniquely poised for an explosion of growth. We've just got to get through this painful moment."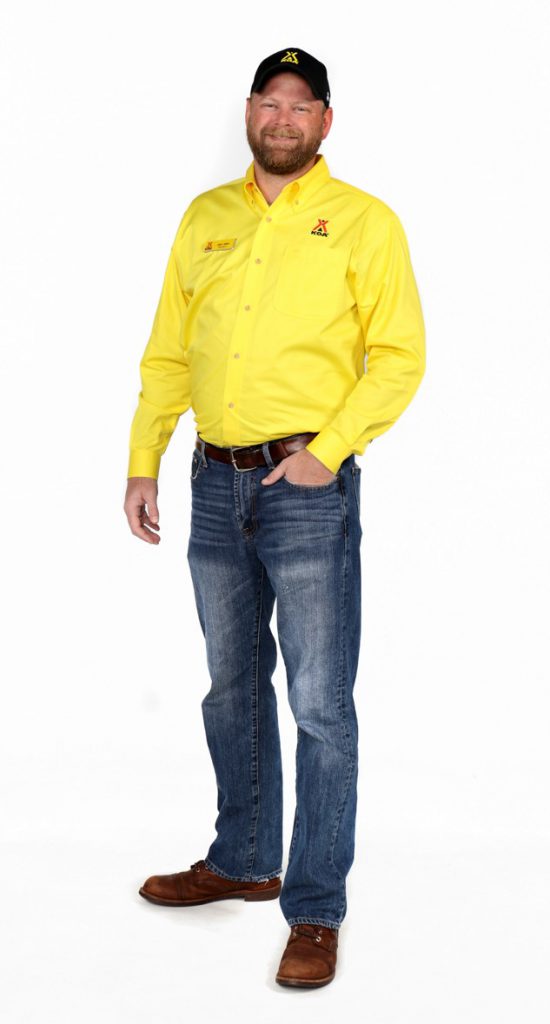 If you believe having an amazing support system to help you grow your business is intriguing, lets chat.
There is no risk in exploring what all the YELLOW is about. Let's have a conversation today. Please follow us on Facebook to stay informed with all our latest news.