May 27th Kampgrounds of America Satellite Media Tour netted a record 22 million media impressions in just two weeks.
The tour was held at the Billings, Montana KOA Holiday, and featured KOA President & CEO Toby O'Rourke visiting live with members of television, cable, radio, and internet media throughout the U.S. KOA has used satellite media tours periodically over the years to promote Kampgrounds of America locations and camping overall. In 2019, a tour was held at the New Bern KOA Holiday in North Carolina.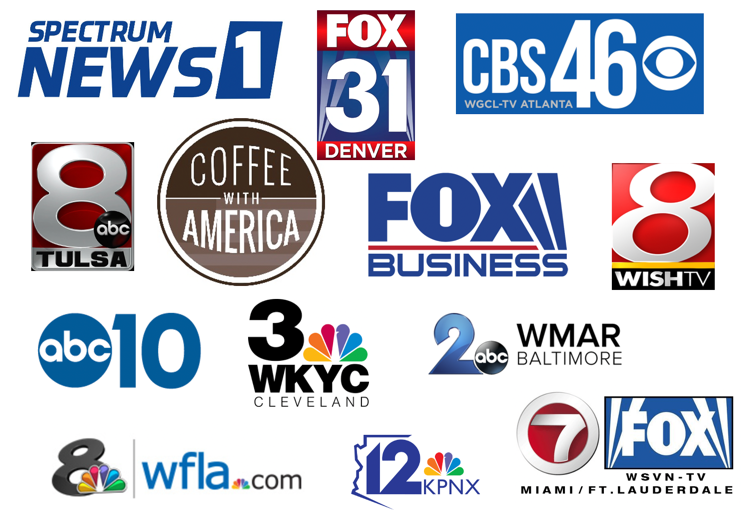 Major city markets included in this year's satellite media tour included Chicago, Cincinnati, Indianapolis, Hartford, Peoria, Philadelphia, Lincoln, Cleveland, Green Bay, Wausau, Norfolk, Houston, Tampa, Baltimore, Tulsa, Los Angeles, Savannah, Phoenix, Miami, Sacramento, Denver, San Francisco, and Atlanta. Several nationally-syndicated outlets were also included.
During nearly 30 separate interviews, O'Rourke presented data from the 2020 North American Camping Report that including information on consumer attitudes toward camping in light of the COVID-19 pandemic.
In total, the segments received 1,280 total airings including a national TV audience of 10,340,561; a local TV audience of 1,270,598; a radio audience of 2,160,000; an internet audience of 422,675; and an audience of 7,100,000 for a pre-taped audio news release.
Links to Satellite Media Tour Coverage:
Click to view Fox Business (National)
Click to view KDVR/KWGN (Denver)
Click to view KHGI (Lincoln)
Click to view KTVK (Phoenix)
Click to view KTVU (San Francisco)
Click to view KXTV (Sacramento)
Click to view Spectrum News1 (Los Angeles)
Click to view WFRV (Green Bay)
Click to view WISH (Indianapolis)
Click to view WKRC (Cincinnati)
Click to view WXIN (Indianapolis)
Click to view WYZZ (Peoria)
Click to view Business First/WYCC (National/Chicago)
Click to view Coffee with America (Nationally Syndicated)
Click to view Daytime/WFLA (National/Tampa)
Click to view KIAH (Houston)
Click to view KPNX (Phoenix)
Click to view WAVY (Norfolk)
Click to view WSAW (Wausau-Rhinelander)
Click to view KTUL (Tulsa)
Click to view WFSB (Hartford)
Click to view WGCL (Atlanta)
Click to view WKYC (Cleveland)
Click to view WMAR (Baltimore)
Click to view WPHL (Philadelphia)
Click to view WSAV (Savannah)
Click to view WSVN (Miami)
Click to listen USA Radio "The Ron Seggi Show" (Nationally Syn/Orlando)