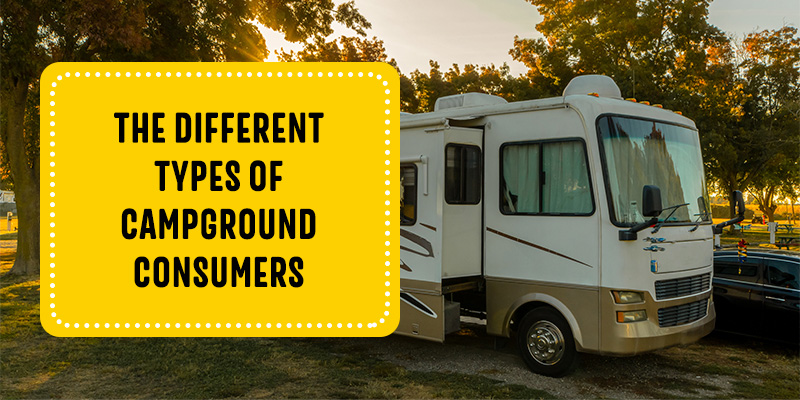 All kinds of people enjoy camping, from nature enthusiasts to city dwellers looking for a change of pace. The amount of time they spend on a campground differs depending on their plans and lifestyles. Knowing who your campers are and how long they prefer to stay can help you manage expectations and provide the best services possible for all campers.
At Kampgrounds of America, Inc., we ensure all campers have a place to stay. Learn about the different types of campers you may host at your campground.
1. Full-Time Campers
For some people, camping is an integral part of their lifestyle. Individuals, couples and families who live out of their RVs or campers instead of owning a traditional home get to experience full-time camping. Being full-time campers allows people to travel as much or as little as they want while maintaining a safe and comfortable spot they call their own at the end of the day. The RVs and other spaces these guests live in full-time are their homes. As they would in any other living space, full-time campers establish decor, routines and family time.
When you have people camping full-time, they may pick up jobs to help around the campground and earn an income while using their camping expertise to your campground's advantage.
2. Seasonal Campers
When warm weather appears and stays for a while, you may see an uptick in campers. Seasonal campers often take advantage of the warm weather at the end of spring, through the summer and at the beginning of fall. Since these visitors enjoy camping when the climate is just right, they will likely head out when the weather changes and wait for the next year to return.
3. Snowbirds
Similar to seasonal campers who take advantage of warm weather, snowbirds often stay at campgrounds where the weather is warmer. More specifically, snowbirds live in areas with colder climates and travel south for the winter to avoid the cold as they camp.
Snowbird camping gives many people the best of both worlds. They can enjoy their lifestyle at home when the weather is temperate, then camp in an area with a great climate as they wait for winter to end. Snowbirds from Canada and the northern parts of the United States have their pick of campgrounds. Many southern states are extremely well-versed in hosting snowbirds during the winter, as some of the most common camping destinations during cold months are Florida, Texas, South Carolina, Louisiana, Arizona, New Mexico and parts of California.
The most popular snowbird months span from October to April. The length of time snowbirds stay at your campground will vary depending on their circumstances. Some snowbirds may camp for up to six months, while others may only visit after the holidays or take refuge from the cold for a shorter period.
4. Short-Term Campers
Whether they have limited time or prefer only to go camping occasionally, short-term campers are another group you'll see at your campground. Short-term campers rent campsites for a few days or weeks. They will stay at the campground briefly as they get their camping fill, then return home or to a new location to explore. Short-term campers may try to go camping as often as possible, but due to their schedules, they may be unable to stay as long as others.
Campers staying for shorter periods may be on vacation for a long weekend or a couple of weeks. When they visit your campground, they can maximize their trip by taking advantage of the campsite offerings.
Attract Campers to Your Campground With KOA
When you want to grow your customer base or approach a new one, the first step is learning about your audience and who you want to attract. Knowing the types of campers that stay at your campground can help you implement strategies to bring in more guests and make them happy.
KOA has the resources you need to develop strategies that attract customers to your campground. Consider investing in a KOA franchise to help you enhance your business. You could use KOA's national branding and marketing, two key components we use to help grow our franchisees, to your advantage. Learn more about franchising and how you can become a KOA franchisee today.