KOA commissioned a Special COVID-19 edition of the North American Camping Report to determine camper's attitudes towards leisure travel as North America begins to re-open for business.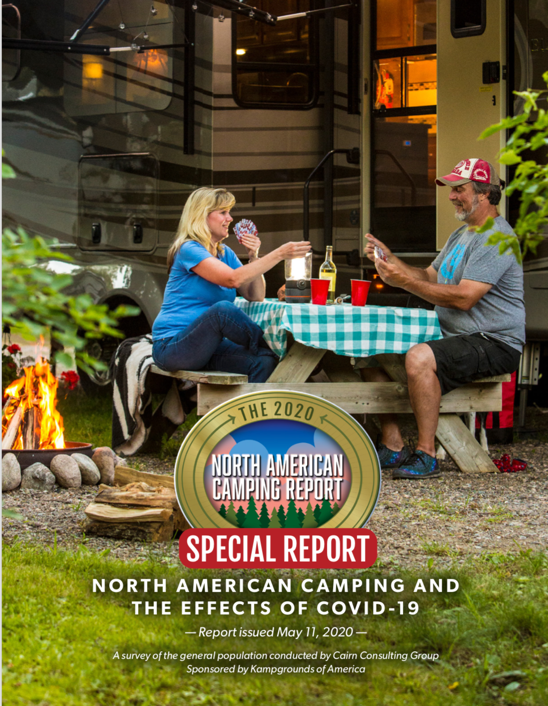 The survey was conducted from April 27-30, 2020. The sampling methodology targeted a
randomly selected sample of U.S. and Canadian households who participate in leisure travel.
The good news is that all indications show that camping is well positioned to rebound earlier compared to other types of travel, once travelers themselves deem it safe to travel again.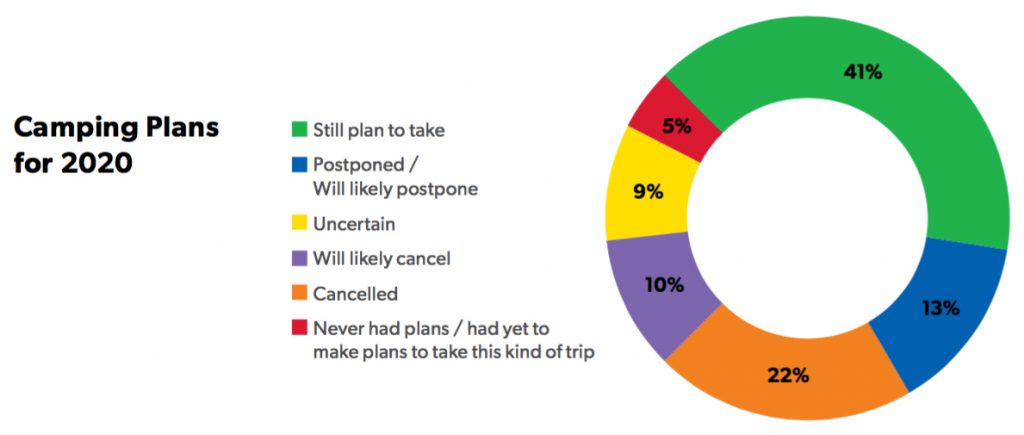 41% of campers say they still plan to take their planned camping trips, and 13% said they will postpone to further into 2020.
Click here to access the 2020 North American Camping Report – COVID Special Edition.